Animation creation is a huge-industry, that is attracting more and more art lovers towards the genre. The last decade saw a big rise in animated movies with the companies like Pixar taking it forward. Many people now look to make a career in the animation industry. There is plenty of software used by animators all over the world, here we'll have a look at some best animation software for beginners in 2023.
Beginners who are about to start a career in animation creation get confused easily about the animation software. A different set of animation software is available right now in the market for 2d and 3d animation which makes it hard for us to choose the best software. You can start with any of the software but having a choice helps. 
We have sorted the 4 best animation software which gives your work a professional touch.
Adobe Animate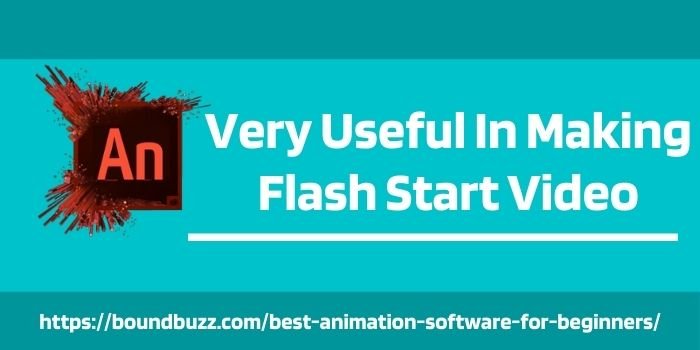 Adobe animate is one of the best and easy to handle beginners' animation software. It is not much complicated to use and works smoothly. Adobe animate has every feature for beginners, but to charge up your speed of learning, you have to pay. The free trial version is available for a limited time. This software has an easy-to-understand timeline to sharp-up your skill of creating animation. Adobe animate includes getting started tutorials in its features so you can adapt things quickly. Adobe has changed the way of creating animation from its flash start-making video feature.
Main Features of Adobe animate
Adobe has effective tools for animation and game design and helps you to create realistic graphics characters.

The price of the standard plans is very cheap, you get every feature in its beginning plans.

Many options of customer support, there is not any chance your query will not be solved.

With effective camera functionality, you can easily rotate your character as per your need.

Simply Sync Audio in your animation character, attach your desired audio with the character.

Thousand of great quality fonts available for free with any level of creative cloud plan.
Pros
Very useful in making flash-starting videos.

Files are very small and work smoothly, easy to handle and send.

Work combined with other Adobe software.

Cross functionality under every platform whether it is Mac or Windows.

The creative ability of Adobe animations is surprisingly fast to create flashy objects.
Cons
To run Flash player requires lots of power and RAM.

No mobile device support

Too many updates pop up every single time you start the software.

Limited 3d designing functionality.
Clip Studio Paint(CSP)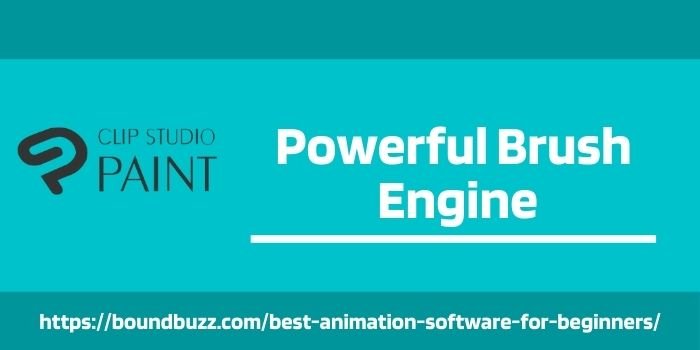 Clip studio paint has made visual painting very easy even for beginners. This software is best for comic book creation and graphic illustration. If you are comfortable with a high price rate and can afford it, paid tools. You can go for it. Its Tools are easy to control and user-friendly, vector graphic solutions are very easy and advanced. 
You can give any shape to your character as per your need. This software is a leader in the animation creating industry,  CSP contains a big range of tools to help you to create various types of animation and files. This software comes with two plans as Clip Studio Paint Ex and Pro. 
Features of Clip Studio Paint
Good to work on or to create comic characters, tools help you to create some best art-work.

With the help of a powerful brush engine, you can capture every small minute detail.

Tons of painting styles to give you the learning experience of different painting styles.

Preset tools to save your time you do not need to customize a set of tools.

You can easily boost the quality of your photos by applying effects to them, such as contrast and saturation.

Get easy access to your most-used tools on your fingertip with the help of a quick access menu.

An autosave feature to save your data from loss in case of unexpected crashes.
These are some top-features of CSP which have made a deep impact on his customers. For more significant advanced features take a look at its Pros and Cons for Clip studio paint. 
Pros
Save your most of the time while drawing illustrations and manga.

It is very easy to correct your art-work.

Methods to make your digital work more attractive.

You can create the same character as per your imagination with a powerful brush engine.

A natural brush feel gives you a more natural feel from other graphic software.
Now here are some cons:
Cons
CSP does not have very advanced photo editing tools

AI technology lacks a few features 

Customer support has a very weak support system

The expensive version contains very advanced feature compare to standard
Blender
Blender is a 3d advanced technology free animation creating software. This software contains every advanced feature for you. So you can become a professional animation designer. The reason it is the very best 3d animation designer is that this software is designed according to the needs of beginners. It is easily supportable in every operating system and supports every 3d tool like any other 3d animation software. Feature Blender included video game creation and motion tracking. Blender is a multi cross-platform software that works on every system. This software is being regularly tested by advanced teams. 
Features of Blender animation
Blender is among the few 3d software which can create 2d animation.

Motion graphic and storyboard tools are some best features of Blender.

The feature grease pencil of the blender will open the door of a new creative world for you.

Easy to gain ideas for you to get into 3d world as soon as possible.

Blender will permit a user to make your character into an eye-catching animation.

Consume only 2GB of space of your computer after getting fully installed.

Best audio mix-up editing software used for sound synchronization and sound mixing.

It is the same value for beginners and the same as advanced professional animation creating users

.
Blender has been a top choice for every animation designer since it was launched in 1994. And keeps doing good in the area of 3d animation, 
Pros 
It is a free 3d advanced software that contains every feature of paid software.

Grease pencil allows you to create 2d animation in 3d pipeline

It helps you to make your still artist into a marvelous anime character.

Built-in a video sequence allows you to do video cuts and color grading.

Great looking result for a different situation like fire, smoke, and rain.
Cons 
Tools might be difficult to use, But easy to master you can adopt them very quickly.

 Sometimes bugs can interrupt your work, and it is hard to remove them.

Blender is loaded with many advanced features, which could be overwhelming for you to handle.
MOHO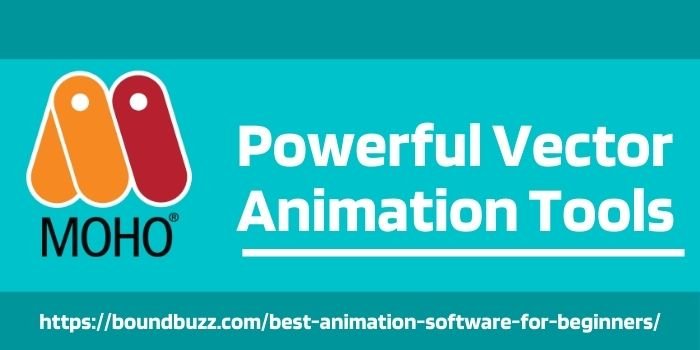 Moho is a defined animation creating software, which was used to make some oscar-winning movies. This software has everything you need to make impressive professional animation. Frame by frame animation techniques enables you to change the character stage in every frame. 
The artwork created in Moho is truly independent and gives a decent clear look. And it is truly defined as the best 2d technology-loaded animation software.
Advantage of MOHO animation software
Moho has many simple advanced tools to learn and use and will generate a great understanding.

This software has many premade character options to save your time.

Different level types of functionality offer you to create a flexible framework.

The new release of the Moho version included improved freehand tools and pin bones.

Moho has 3d capabilities useful for multiple camera effects.
Moho has made great customer support but it has some disadvantages too, on which you should take a look at them. 
Pros
Powerful vector animation tools to fully engage your anime character.

Moho has the best 3d printing support structure to support your character.

Best software to rig your character and to make the character more realistic and amazing.

Powerful vector drawing tools to create amazing character

Build-in-lip syncing is a real time-saver that saves your time.
Now, here are some cons
Cons
Very time consuming might frustrate you with your complex options

It would be helpful if they add more texture features

Coloring tools need to be upgraded.

Drawing tools are orthodox need some more upgrades.
Also, Read 10 professional video editing software
Best Animation Software for Beginners in 2023