A VPN masks your IP address encrypts data, changes your IP address and many more in order to protect you and your online activities from hackers and viruses. That is why finding the best VPN app for mobile is necessary.
In today's world, the majority of people use smartphones to do all kinds of activities from using social media to buying groceries and food online. The world has turned digital and we make a lot of online payment through our android device while using public wifi. This is what makes hackers lurk and get your transactional and private information.
A strong and efficient VPN can keep you safe and secure from all kinds of cyber threats and viruses. Nord VPN is one of the best VPN apps you can find in the market.
NordVPN ( Best VPN App For Mobile )
Nord VPN is one of the top VPN not only for Android but also for Windows, Macs, iOs, Linux, etc. It gives top-class online security and protects you from cybercrimes, malware, and hackers. With NordVPN you can use any public wifi safely.
This VPN has some quality advanced features that would encrypt your online traffic, keep safe your privacy and online payments/transactions. You can stream and surf the Internet with no restrictions. Enjoy your favorite Netflix series and movies from anywhere in the world. NordVPN is one of the most affordable VPN for android and iOs users.
Key Features Of NordVPN Mobile App
Good Online Security
With the NordVPN app, you don't have to worry about all of your online activities. You can visit any website, download any file, send and receive content, make online transactions, and many more safely.
After all, this is the main role of any VPN to give you full and complete online security. You should feel safe every time you choose a public wifi network.
Protect Your Private Data
NordVPN protects your online data and your online activities like what kind of files you download and the website you visit. It is done through masking your IP address, No-log policy, Automatic kill switch, DNS Leak Protection, etc.
All this keeps safe from online cyber threats and malicious codes. Your privacy is safe with strict no-log policy.
Servers and Networks
NordVPN has 5870 servers in about 59 countries all around the world. This makes this VPN more special and powerful. The more the servers the more the content, HD streaming, videos, movies, etc you can access online.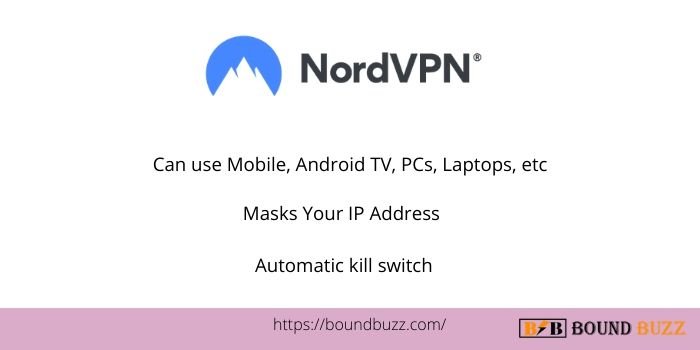 No-Log Policy
NordVPN does not get any detail about your online activity like what website you visit etc. This is how NordVPN keeps your privacy secure and safe. And also your private information can not be shared with any third party.
Enjoy Internet With No restriction
With the NordVPN app, you can enjoy videos, images, and any kind of content worldwide. There are a lot of content like TV series, HD videos, Live Sports, articles, movies, files, etc that are banned from other regions. With this VPN you can enjoy the internet and get access to your favorite content. Get unlimited surfing and streaming.
Full Protection on any device
You can use up to 6 devices with one plan of NordVPN. You can use Mobile, Android TV, PCs, Laptops, etc. This is what makes NordVPN more flexible and easy to use. You can use it at the home, office, or anywhere. Isn't it amazing? You get so many options with one single plan.
Customer Assistance
The customer support is very good of NordVPN. You will get customer assistance 24/7 in order to resolve all types of queries regarding VPN. NordVPN has been awarded as one of the best customer service providers.
Some of the VPN providers take too long to respond and show you the solution to your problem. But here with NordVPN, you will get faster responses and solutions to your problems.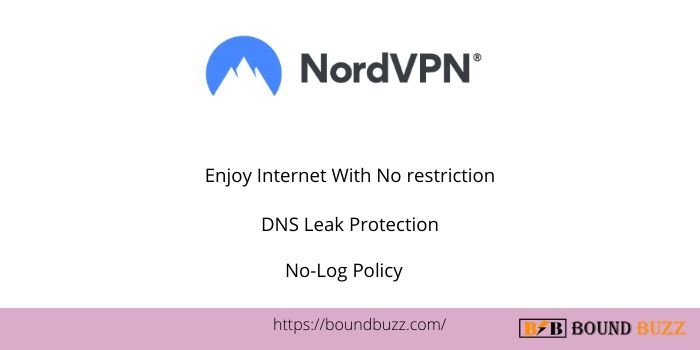 How to set NordVPN on your Mobile?
You can download the NordVPN Application very easily on your android device.
Just go to the play store on your mobile and type NordVPN in the search bar. Then install it on your device. Then you'll get to options as Sign In and Sign up. If you already have an account on NordVPN just log in with details.
If you're new to it then sign up with your email or google account. There you can choose your plan and fave server.
Price and Offers
1 Year Plan: This plan starts at $ 6.99 per month.
2 Year Plan: This plan starts at $ 4.99 per month.
3 Year Plan: This plan starts at $ 3.49 per month. You save up to 70% on this deal. (This is an Exclusive Deal)
You also get a 30-day money-back guarantee on this plan.
Overall Performance Of NordVPN For Android Devices
A VPN that can give you all-round performance is not easy to find. But with NordVPN you get this performance. This is one of the best VPN apps that protects you like no other. With tremendous online security and privacy, this VPN offers you some outstanding features. This is a top-class and very easy to use VPN app.
We discussed some of the key qualities of this VPN that make it the best VPN app for mobile. And these amazing features of NordVPN keep you and your online life safe and fully secure.
We discussed the best prices and plans for this VPN that you can get.
Want to browse and make online transactions securely then NordVPN is the right choice for you.
Also Read: Best Free VPN For Hotstar
The Best VPN App For Mobile In 2023