Having a website with good content is great but having only great content cannot drive traffic to your website in 2019. You have to be a little creative with your strategies and use some ideas to increase traffic on website.
In the starting time when there were fewer websites (compared to today) on the Internet, ranking on search engines and gaining traffic was easy. But as time went by, the website started growing very fast(or we can massively) and search engine factor updation (most important) makes the competition even worse for beginners. Increasing traffic to the website is not the same as it was before. Also with billions of websites to rank, Google has now started using artificial intelligence to evaluate search results. And the traditional methods that helped you to rank in Google are not going to work now.
So, it is over for the beginner? Absolutely not, Increasing traffic on your website is the thing you can achieve easily by working smart. Personally, I tried many ways to increase traffic on my website and then I came up with this list which helps me to increase traffic on my blog. Some of them are known and some are still not so popular but these ideas will help you to rank your webpages/website better and have more traffic.
How to get traffic to your website fast?
There are many ideas which boost traffic on the website, Some of them work instantly and some of them take some time. But if you want to increase traffic on the website for the long term then you must have to try both types of ideas and see which works for you.
25 helpful and trustworthy Ideas To Gain Traffic On Your Website.
Focus On On-Page SEO:

A well On-Page SEO optimized website rank better on search engines and also gain traffic. If your website is not fully on-page SEO optimized then try to solve this problem first. Write Meta description, Analyze Keywords, H1 tags, Alt tags(If missed).
Long Tail Keywords Are Important Too:

Good to know that you are targeting short-tail keywords and gained good control over the ranking. Now it's time for

Long tail keywords

because many people use long-tail keywords. You can hit that too with short tails and sooner or later it will help to gain traffic on your website.
Guest Posting Still Works:

Do you think that Guest Posting is dead and won't work? Think twice, Guest Posting helps you to increase engagement with other website user and if people found your article/post interesting and helpful they will visit your website.

Try to get a natural guest post link. Approach different websites with great contents and ideas along with your past referrals. People do appreciate and encourage original content and idea also giving you a do-follow link for the same.
Invite Guest Writers/Bloggers:

Guest Posting is good for your website as I said above but you can make it better with invite other writers/bloggers to your website to write for you. You can create a page on your website like

Write for us

,

Submit your article

,

Become a guest writer

,

Contribute to our site,

etc. This will attract other Writer/Bloggers to your website. This will also help you to collaborate with many people and website from your genre. Support original content and new ideas as it will attract more people and get shared a lot in this world of social media. Also, select different viral topics as is the trend nowadays.
Use of Schema Markup:

Schema Markup is very useful when your content lot of useful headings or question. According to

Some top researchers,

this helps to increase your ranking on search engines which affect your website traffic.
Build Internal Links:

Internal links helps search engine crawlers to understand a page better. A good inter-linking shows how A page of your website connected or related to another page of your website. It passes link juice from your authority page to your new page.
Social Media Platforms:

There are billions of people who spend their time every day on social media. Don't worry, You don't have to target all the people just try to

attract people which interested in your niche

. Social Media can put a solid impact on your website traffic if you use it in the right way.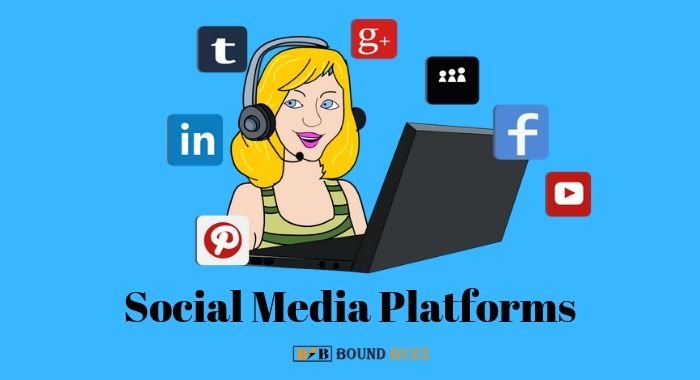 Make Approachable Headers: You can create traffic conversion rates on your website by 40% with making perfect approachable headers for the content. If you are still in doubt then you should read some good influence marketer articles like Neil Patel. I personally tried it and find it really helps to attract visitors. If you want to learn how to make approachable headline then you can read our previous blog: Best Headline for Blogspot
You Help People They Help You:

If you help someone then they will attract to you, It's human nature. There are so many sites like Quora where people ask their questions. You just have to filter people according to your website niche and try to solve their queries. It will

build trust and create a bond

between both of you. Consequential, people start to attract to your website.
Influencers Attract Peoples:

Influencer can change your website traffic in a short time. It can prove to be your main weapon(Strategy) on the battlefield(Competition of gaining traffic on the website). Hire a good influencer which is more relevant to your website and then you'll see the result by yourself.
Use Paid Advertisements:

Using Paid Advertisement to gain traffic on the website is still a good option. You have to just take care that doesn't overspend on the advertisement. You can use

paid advertising on Search Engines, Social Media Platforms,

and many other places.
Bring Something New on the table:

A good content attracts visitors but mixing it up with Videos, Pictures & Infographics works even more. Try to modify old content with useful Infographics and if possible then video too. Trust me it will fill life into your old content.
LinkedIn Build Reputation:

If you used LinkedIn before you probably know that It's quite different from other social media platforms. This platform is for professionals and if they like your content/post then they can be your free advertiser and influencer too.
Email Marketing is Still Useful:

Email Marketing is one of the old marketing tactics to increase traffic which still works and useful too. It is also very much underrated. You can send attractive offers and posters to many people at the same time. When people see your mail and if it is interesting and approachable then they surely make a visit to your website.

Email marketing has an amazing conversion rate. It is one of the reasons which makes it apart from the other techniques to improve your website's traffic.
Make A User-Friendly and Responsible Website(Also Mobile Browser friendly):

User wants a website that is user-friendly and also responsible too. Don't puzzle them with your website template or design. If people find your website tricky then they hit the back button in seconds. Making your website mobile friendly is also very important because currently most of the user accesses a website on mobile. If your website is not responsible for the mobiles then you are losing visitors every second.
Fast Website = Great User Experience = More Traffic:

Nobody likes a slow website, and if your website takes ages to fully load then it can be one of the main reasons why there is no traffic on your website. It is also one of the ranking factors as stated by Google to affect website ranking in its search results. Remove unnecessary Html codes and javascript from all web pages of your website. A normal web page takes 2-3 seconds too fully loaded and you should aim for this too(if possible try to load faster than 2 seconds).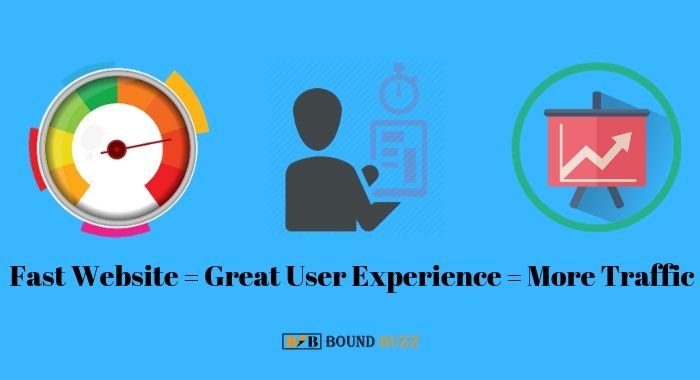 Web Hosting:

Sometimes Web hosting also a reason for the low speed of a website. A good website hosting many features and website speed and bandwidth are one of them. If your website hosting doesn't provide fast page load and low bandwidth then change your hosting right now(or as soon as possible).
Interact With Online Community To Build Trust:

Participating in Online Communities helps you to understand other people and Build trust too. Time by time people start to trust your name and it also creates a good image on their mind. It's a long term time investment but worth your time.
Analyze, Analyze, Analyze:

Analyze your website performance and your post that which post has most engagement with the visitor. Try to improve your low ranked or we can say fewer visit pages. Change their title, meta description, and headers and analyze them again.
Make Attractive Videos:

Video has proved to be a good way to convince people and also makes better engagement with people. Take advantage of this communication method to influence/convince/attract people. Make video which should be attractive, information or should be entertaining and share them on

Video Streaming Sites

. In Fact, if you use videos effectively you can increase your traffic by more than 100%.

Try to make helpful videos in your genre. See what people are searching for and then make a video on that thing better than others(by providing more value and information)
Don't Forget Your Competitors:

Always keep an eye on your competitors what they are doing. If they are doing something which you aren't then you can make a try too. This will help you to build a stronger

strategy to gain traffic on your website

.
Never Shy from experimenting:

Try something new, it might work for you or not. But at the end of the day, you will get to know what strategy works for you to bring traffic on your website and what's not. It will also help you to gain traffic as there are chances that many people might not try what you did.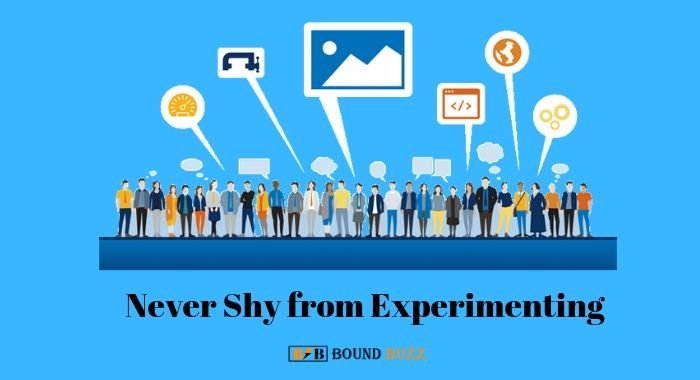 Freebie or Giveaway:

If you want to seek visitor attention for your website then this is the absolute way that works almost every time. Who hates giveaway? Everyone loves a freebie or giveaway. You can create and contest and put a prize according to your niche.

For example, If you are a trainer you can start a competition and the winner will get free training for 1 month(according to your wish).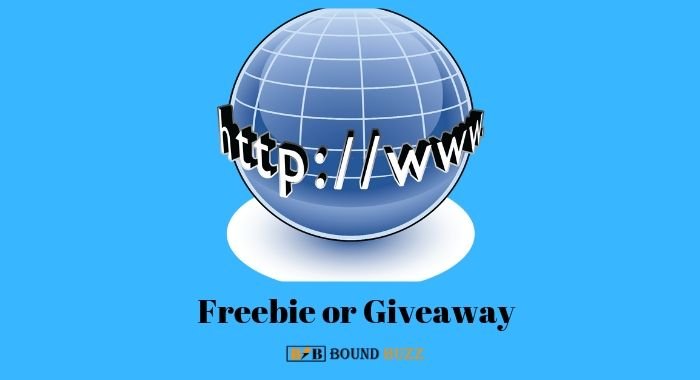 Provide Affiliate to Users:

Affiliate is one of the most popular marketing trends nowadays. People use affiliation to earn extra money or other gifts. You can

use affiliate to increase traffic on website

(this will work if you are selling something on your website like an e-commerce website).

For example, Provide your user a unique link and if somebody brings 10 customers to your website then you'll give him some gift or credit.
Retarget your users using Facebook & Instagram Marketing:

If you are having a Facebook Page / Instagram Profile then you can effectively use Facebook's retargeting ads to gain more likes/ followers and redirect them on your website.
25 Helpful Ideas To Increase Traffic On Website: A Complete Beginners Guide