"How to Start a New Business with Candles?"– Candles are seriously an obsession of many of us because of the way they look. We use them as decoration pieces to embellish and beautify the entire environment but that isn't something so simple. These products can be super special for different occasions like birthdays, anniversaries, weddings, parties, etc. Candles are widely used in funerals as well. Even if you ought to decorate your homes, you can do that using candles and the ambiance will look super cool. 
Making candles isn't a technical thing to do, I bet you knew this already. What you're gonna need is "wax" and some thread. That's it! The real thing about them is their shape. That is what gives them the beauty that people are attracted to. And yes, the colors are important as well. The fancier they look, the more people will love them. If you're that much enticed to candles, then why not start making money out of them? The whole thing can be pretty easy and fun as well and you'll get cash in return for every candle you sell. Isn't that great? Here's How to start a new business with candles.
Tips for How to Start a New Business with Candles?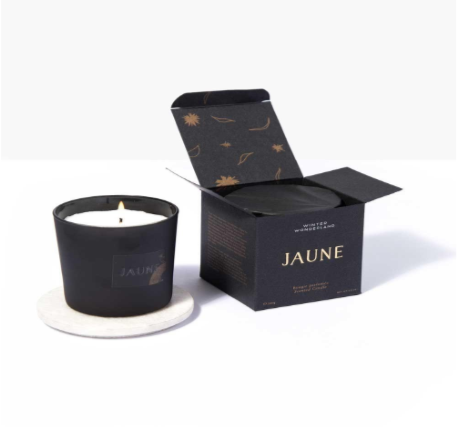 Know Your Customers First
You have to know who you're going to sell your candles to. Analyze the ages, genders, and geography of people that have an interest in buying them. For example, you can say that women of the age range 20 – 60 that live in California are most likely to buy candles. That's what you get in the result and then, you can target your customers better. This is extremely important because if you don't know your target market, you won't be able to sell even a single of your candles. Make sure to complete this part before you move to the next step.
Design Your Candles 
So now that you've known your customers, you will start designing your candles. At first, you wouldn't necessarily know what they would like until you release your products first and introduce them. So it's best that you design your candles your own way. Just make sure that they look good and enticing so people could actually have the desire to buy them once they see them. You can check the internet for awesome designs that people love to buy and try them with your candles. For example, container candles, pillar candles, taper candles, and many more are trending a lot and it's going to last for a long time as well. 
Achieve Your Goals Through Your Promotion
Of course, if you don't let people know that you have awesome candles to sell, then who will? You have to promote, you have to advertise. No, it doesn't cost too much. All you have to do is a little creative and start promoting your candles. Do cool photography of them along with a nice backdrop that portrays a good image of your brand. Even with some intermediate editing skills, you will be able to design nice posts for social media where you can upload them and pay for promotion. 
Become Socially Active for Advertising Your Candles
Social media is one of the greatest ways of digital marketing because you're just sitting at home or office making strategies and applying them. You just have to be thoughtful and you're good to go. Remember the first step? Target your audience so only they could see your posts. This will save you money and more potential customers will come your way. Now isn't that exciting? But that isn't the only good way for you. Word-of-mouth marketing and using print media is a classic and still one of the best ways for this purpose. Print business cards, flyers, brochures, etc., and spread them across your town. This will create brand awareness and who knows you start to get immediate conversions as well? Get ready to get calls from your customers because they'll be in love with what you're doing very soon. 
Keep Your Candles Safe and Secure – Please!
So the candles have been designed and manufactured. Yayyyy! After a few hours, you see some dirt adhering to them… Not that's the eww part you'd want to eliminate. You have to protect your candles at least till someone buys them. And you need to be serious about it dirty, slightly melted (due to temperature), or indented candles are totally intolerable to customers. C'mon! They're new! They are supposed to be perfectly alright and fresh-looking. The best way of doing it is to use candle packaging boxes that you can get in high quality from many brands such as Dawn Printing. With these boxes, you can save your candles from physical and environmental harm while keeping their quality intact and looks fresh. 
Host a Fun Event
This one can be really engaging for your customers and they would seriously love to attend it. People are attracted to anywhere where they are getting attention and interactions, and of course, fun. So you can host a great event with fun activities like human-sized board games, competitions, etc. The one who wins gets the prize like a free bundle of candles. This will build interest in people and the more you host these events, the more people will come there to have fun. You can also host candle-making classes for people who are obsessed with art and soothing ness. People who love yoga and meditation would love to attend these classes. So design such ads and throw them across your town so everyone could know about your candle business. 
Conclusion
That wasn't so hard right? Of course, while starting a business, one has to put a lot of effort to get to the expected level. So if you've decided to start your own business, a candle business would be pretty fun and easy. You can design your own candles, offer your customers to customize them for themselves, etc. For promotions, you can host events, sell your candles at local markets, and use social media. Start making money immediately by starting your own candle brand using these tips. Hope this easy guide helps you to learn How to Start a New Business with Candles.
Obsessed with Candles? Here's How to Start a New Business with Candles