Nowadays, social media is a very huge platform to promote business or any product. Yes, everyone knows that social media is become very popular and influenced over the generations. Social media is a platform where the client and eCommerce businesses interact with each other's and easily discuss their deal. This is not only flourishing education rather also make sales at a heavy profit. Some social media allow sales to be directed using a pair of social groups and communities. Also, some back-end tools available to share the information and new products with a single click. Simply the best definition of social media is "the best place where customers and organizations interact with each other for the exchange of company goods and services". Here you will know almost everything about social media and some points of how social media affects business are explained below.
Some methods that make your social media strong
Social media is the best free marketing tool that allows companies or a person to engage customers all over the world. The best way to introduce or influence products all over the world is Television advertising, Radio spots, and print media still play a role in modern advertising. But all of those not working on free. Some benefits of using social media are: –
Two-Way communication
Otherwise, television and radio spots are an outdated method of influencing business. Yes, if you deliver your message via television or radio spot then you maybe wait a month or more to see your campaign works or not. Nowadays, social media is a very vast topic and leading all over the world with lots of information. Today's generation is totally engaged in social media and regularly updated with new viral information. You can also contact via messages if any person interested in your product or service. So, you can easily influence your product or service if you offer a very genuine and best on social media.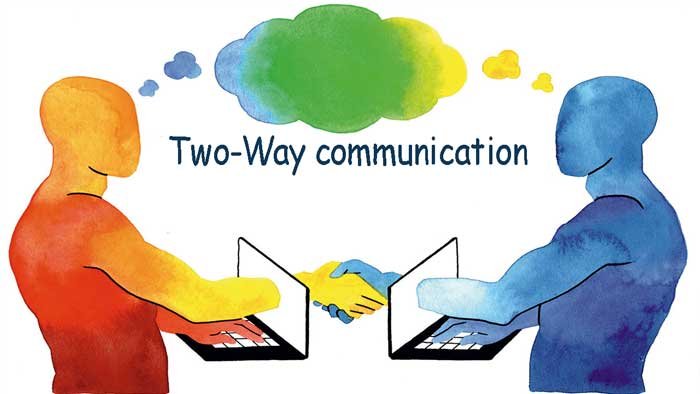 Parts dividing is also works
Yes, if you are working for a company and you have a team for doing the best social media for your company. Then, dividing work is the best feature to attract peoples towards your product and service. You can divide your colleague on messaging peoples, creating videos, getting information about trending, and for genuine content. This will help you to spend less time on social media but you will always get positive results. For attracting peoples the best way is professionalized messages and attractive product images or information that give them a proper piece of knowledge.
Multiplier effect
If you have a budget then you can take the help of some peoples who flourish your message to thousands of followers and audience. Yes, it can works, with one click of the mouse your message will spread to thousands of followers of users. But you have to pay more to create that type of platform for your product. On the other side, some peoples viral overnight because of a low budget or followers. Their messages will spread to their followers or friends. So, if you want to make your social media more stringer then you have to play a genuine role in your social media and spread positive vibes with friends and followers.
The best way to make your business popular is through social media. But for that, you have to give proper time to your social media accounts daily. Yes, if you are working during office hours then you need to give your social media at least 1 hour 30 minutes to reach the highest audience for your products. To attract traffic online presence helps the most and you can get many customers from your social media accounts. Here you can get your products viral any free of cost or by paid. Yes, many websites or accounts are available here to give a boost to your products for some payment. Therefore, be aware of social media as it affects your business and you can get complete information about current affairs through social media. If you go to a paid campaign then it can stop any time but if you create your own organic campaign then it will be your promising audience. So, Social Media is the best and free tool that can help you to meet millions of genuine customers over the world.
What is the Impact of Social Media on e-commerce?