After buying a domain name the first thing we have to do is to purchase hosting for the website. Shared Web Hosting is one of the hosting types and also popular in beginners. Whether Shared Web Hosting has its own benefits it has some drawbacks too. You must have acknowledged all the things and doubts before purchasing the Shared Web hosting for your website/ blog. This article contains some of the most common and popular Queries About Shared Web Hosting which people ask/search. In this article, you will get understand All about Shared Web Hosting.
Q-1  What is Web Hosting?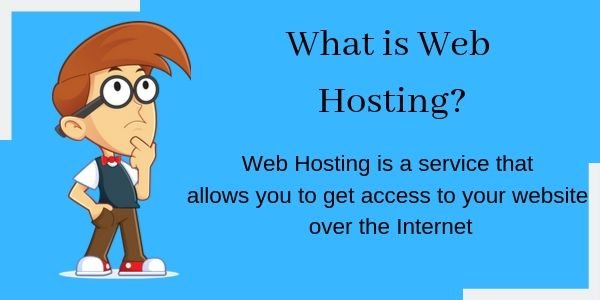 A- Web Hosting is a service that allows you to get access to your website over the Internet. If your website is hosted then you can access your website over the Internet anytime and anywhere. When you create a website then you are creating a bunch of data. These data have to be stored somewhere from which you can get access. Web Hosting provides Bandwidth, Disk Space, RAM, Uptime etc to your website and keeps all the web pages of the hosted site on its server.  
Q-2 What is Shared Hosting?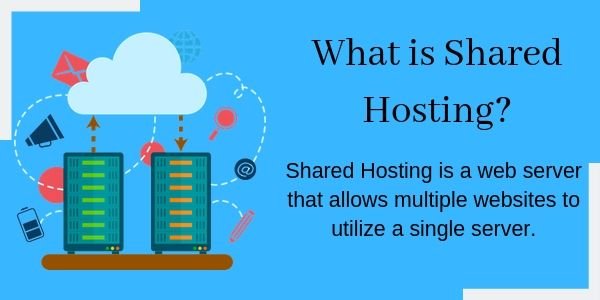 A- Shared Hosting is a web server that allows multiple websites to utilize a single server. In Shared Hosting each customer has the limit to using the resources as per their hosting package. Shared Hosting is one of the best and cheapest option for those who are creating their first website. To be honest, Shared hosting can bear a moderate amount of traffic so even if you have a website with good traffic shared hosting can handle it up to certain limit.
Q-3 How Does Shared Hosting Works?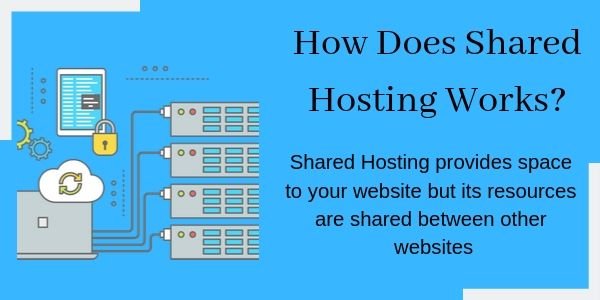 A-  Shared Hosting is the type of hosting which shares resources with multiple websites hosted on a single server. For Analogy, Consider It is like you are sharing your apartment between 3 people and sharing some resources like water, electricity and other things. Similarly, Shared Hosting provides space to your website but its resources are shared between other websites that are hosted on the same server.
Q-4 What are the Advantages of Shared Hosting?
A- There are lots of advantages of shared hosting. Some of them are as follows:
It is the cheapest and affordable web hosting. 

Shared Hosting is one of the best options for lower traffic websites, blogs, and small businesses. It can handle a specific amount of website traffic.

Also, you get easy to use control panel like other web hosting types. By which you can manage your website easily.
Q-5 What are the Disadvantages of Shared Hosting?
A-  Despite the number of advantages of Shared Hosting, there are certain disadvantages also. Some of them are as follows:
The biggest disadvantage of Shared Hosting is that server faces the security issues. Since the server is shared between several websites, any hacking or spamming attack on other websites hosted on the same server might compromise the security of your website as well.

You may face resource limitations, as many websites are placed on a single server.

Your website can handle a certain amount of traffic according to your web hosting provider.

Due to Security Issues, some available ports and connections are limited.
Q-6 What kind of user will prefer Shared Hosting?
A- Beginners, Personal Websites, Someone making a static website,  New Bloggers, Anyone started a new website or small business launching their new website. 
Q-7 Which is the Best Shared Hosting Provider?
A- There are a number of web hosting providers all over the world. Some of them are given below:
Hostgator

GoDaddy

iPower

Webhosting UK

Namecheap
Q-8 What are the Features of Shared Hosting?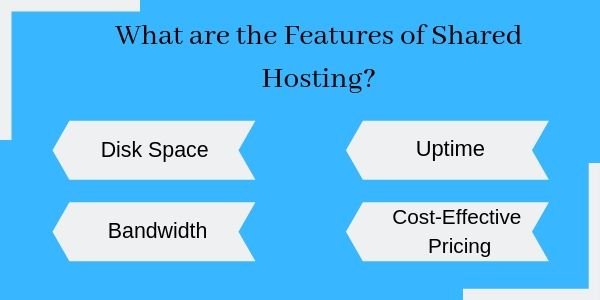 A-  Shared Hosting is one of the most popular web hosting which is purchased by a number of users all over the world. In Shared Hosting you will get the following features:
Disk Space & Bandwidth

Uptime

24/7 Support

Cost-Effective Pricing

Email Services

Website Creator and FTP

Some companies provide c-panel or v-deck in their basic shared hosting plan.
Overall features vary from one service provider to another. 
Q- 9 Difference Between Shared Hosting vs VPS vs Dedicated Hosting?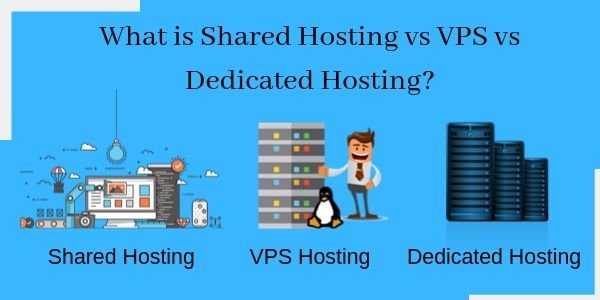 A- Shared Hosting is more affordable compared to VPS hosting which in turn costs less than Dedicated hosting. 
Shared Hosting offers fewer resources compared to VPS Hosting. Dedicated Hosting offers complete ownership and control of your resources. 
Dedicated Hosting is considered more secure than VPS which in turn is more secure than shared hosting.
Shared hosting is mostly used by individuals, small businesses, bloggers and anyone having less traffic on their website. Big companies/ Businesses having good traffic on their websites generally prefer Dedicated and VPS hosting. 
Q-10 How much the Average Cost of Purchasing the Shared Hosting?
A- Cost of Shared Hosting can be varied as per your hosting provider. But the average cost of purchasing a shared hosting for your website is $30 per year. Hostinger offers hosting for as low as $0.80/month.
Q-11 Why Shared Hosting is best for Beginners?
A- There are several reasons why Shared Hosting is best for beginners. Some of them are as follows:
Shared Hosting is the most affordable hosting which provides you with great features with economical pricing. 

This type of hosting offers limited resources which are generally sufficient for most beginners( bloggers, small business and individuals).

It is comparatively easier to use even with limited technical knowledge.
Q-12 How much traffic can Shared Hosting Handle?
A- Shared Web Hosting is best suited for the website which does not have high traffic. Shared Web hosting can handle up to 25 k visitors per month approximately.  
Q-13 Is Shared Hosting Good for Blog?
A- Shared hosting can efficiently handle small to moderate traffic.
Q-14 Is Shared hosting Good For E-Commerce?
A- If you are starting an e-commerce website then Shared Hosting will not always the best option for an e-commerce website. For an e-commerce website, VPS and Dedicated Server will be the better option.
Q-15 Why you should not choose Shared Hosting?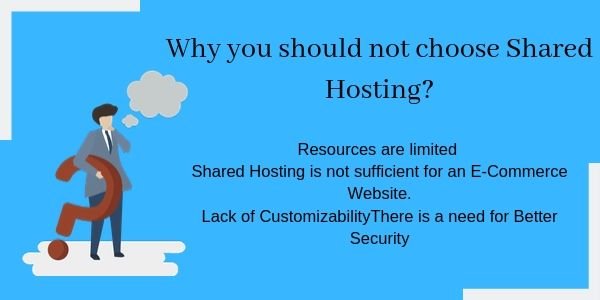 A- There are several reasons why you should not choose Shared Hosting. Some of them are given below:
Resources are limited

Shared Hosting is not sufficient for an E-Commerce Website.

Lack of Customizability

There is a need for Better Security
Q-16 Is Shared Hosting Safe?
A-  In the market, there is no fully secure web hosting not even a dedicated server. But Dedicated Server is more secure than Shared Hosting. In Shared Hosting there are the chances of getting hacked your confidential data or information. 
Q- 17 Is Shared Hosting Good?
A- Shared Hosting works out very well. Users can start their websites at affordable prices. If someone does not want to spend more on their website then it is a very good option for them. 
All About Shared Web Hosting | 17 Common Queries