Comics and graphic novels are not a new trend, it's been with us for too long and entertaining us. The history of the comic industry began in the 19th century. A comic book can be carried and read anywhere but by time just like others, the comic industry also evolved. Now comics are available in digital form and can be created through digital software. People are taking digital comic creation as a professional career and always looking for top comic software for PC to create an amazing comic. We have picked some of the best comic software which can help users to create a masterpiece.
What are the top comic software for PC? | 4 Best Comic Software
Creating a comic gets harder if you don't have all the necessary tools and equipment. There are many software, available for comic creators that come with unique and useful features. Out of them, here we have picked the 4 best comic software that comic creators can use.
Comic Life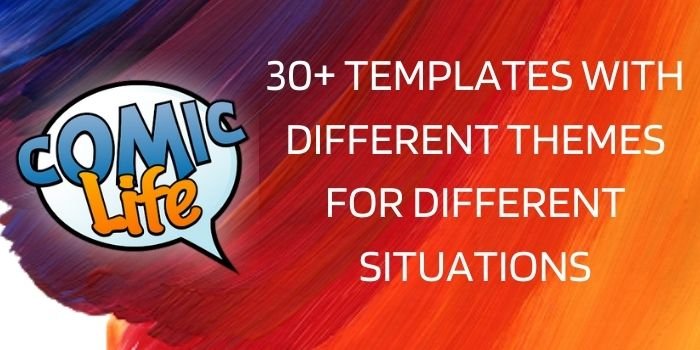 Comic life is an incredibly convenient and easy-to-use comic maker software for PC. It provides a flexible window for templates that can be used through the drag and drop feature. This application allows users to add photos, shapes, text, etc. easily and optimize them as per their preference. To provide authenticity, comic life has similar fonts to commercially produced comics. It offers you several sharing options within the software once your comic book is completed. 
Devices Supported: This software is compatible with Windows & macOS devices.
Features of Comic Life
We have below outlined some of the key features that help Comic life to enter the list of the top comic software for PC.
Template

: Comic life has 30+ great-looking templates with different themes to allows users to use them for different situations. 

No Caption Needed:

Users can drag photos from the integrated photo browser and drop them on their comic page. Users can customize the photo within the application to transfer them into comic art.

Balloons, captions & Titles:

Comic life has 70+ bundled fonts, title elements, customizable speech balloons. All these features can be used and customized through the easy drag-and-drop feature.

Script Writing:

In Script editor features, You can write the story of your comic. The drag and drop feature easily takes you to the complete comic from the blank page.

Publish

: Once your comic is ready, you need to save or share it. Comic life lets you share your creation with your audience through social media. If you want to share your comic as an eBook, ePub, and CBZ is the available option within the software. It also offers you to choose PDF or high-resolution images to save.
Clip Studio Paint
Clip Studio Paint is one of the famous and well-known software among digital artists. This digital art software has two versions that are Clip Studio Paint Pro and EX and both of them are considered best comic creating software. The Pro version of this software helps users to create illustrations, characters, and concept art. Whereas the Clip Studio Paint EX software comes with some handy tools for comics creation. It is also considered one of the best animation software for beginners. With the use of Clip Studio Paint Discount, you can get both these versions at low prices.
Device Compatibility: This software is compatible with Windows, macOS, iOS, Android, Chromebooks, etc.
Features of Clip Studio Paint
This comic maker software for PC comes with some astounding features that are:
Easy to use tools:

It is very easy to start creating with Clip Studio Paint and in just a few strokes, you can adjust the pen sensitivity. With AI-based technology, it automatically colors the objects by following the hints that help in working efficiently.
Multi-page management:

This software also comes with a Batch management tool. With the help of that tool, you can have a look at all the pages of your project at once and can edit all of them at the same time. 
Dedicated Balloon tools:

Clip Studio Paint has a dedicated tool with a wide range of customizable shapes, tail position, lengths, etc. to create balloons.
Split frames:

The Ex version of Clip Studio Paint provides

customizable frame layouts. It allows users to split or create a frame border by just dragging a line across the page.
Export:

The art you create on this software can be exported in image formats such as PSD, JPG, PNG, TIFF, and PDF and allows you to share them on social media. However, PDF output is only available with the iOS version.
ComiPo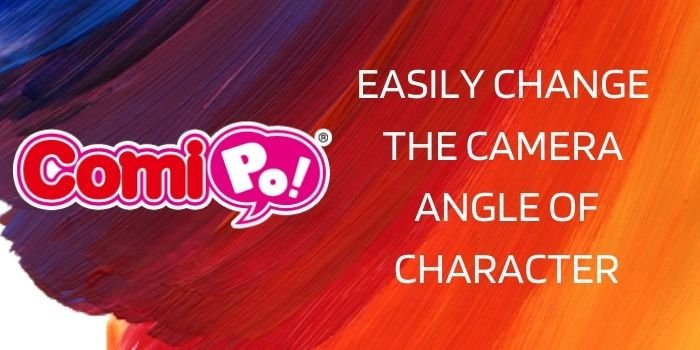 ComiPo is a Comic and Manga creator software that helps users quickly create a comic book. This comic book software offers 3D models that users can choose and create their own stories. Within the software, users are provided with more than 100 body poses and facial expressions that users can use in their comics. Along with these tools, ComiPo also provides background images, sound effects, balloons, etc. that are free to download.
Device Compatibility: This software can only be used with Windows.
Features of ComiPo
ComiPo has some easy-to-use but effective tools that can create a masterpiece as imagined by the user. It provides lots of amazing features which's why it is considered among the top comic software for PC. We have outlined some of its key features below:
Pose of 3D character

: You can easily drag and drop the character from the menu and select a pose and body pose from temples that suit the situation. This is one of the foremost reason that it is featured in this list of best comic software.

Camera Angle

: By just dragging the red circle, you can easily change the camera angle of your character.

Effects

: A tool called Comic mark allows you to add marks and sound effects to show your character's feeling in that frame. Different type of balloons are also available within the application

Character Customization

: If you want to create your own character, you can simply create them by selecting items such as hair, eyes, outfits, accessories and add them to your comics.
Comic Creator Studio
Now, the last comic creation software featured in this list of best comic software for PC is Comic Creator Studio. It is another application that offers users to create comics and manga. It allows users to instantly add pages, page layouts, backgrounds, characters & dialogs to tell the story of your comic. Its simple to use interface allows users to customize the setting in just a few clicks and offer over 500 character and backgrounds. It provides dozens of flexible tools that allow you to enhance your comics.
Device Compatibility: This software can only be used on Windows devices.
Features of Comic Creator Studio
Comic Creator Studio offers a pack of easy-to-use and unique tools that you can use and create a comic without compromising the quality. Below we have outlined some of its main highlights.
Instant Drag & Drop comic:

If you are not a professional artist, still you can design your comic. You just have to simply drag and drop whatever you need on the page.
Rich Color Control:

This software lets you add gradients to shape fill and strokes and allows you to adjust the color of your comic page. 
Effects:

To express the mood of your character, you can simply add the balloon and text effects that help you to create an expressive comic book.
Print or Publish:

Comic Creator Studio lets you print or publish your artwork on social media to show it to your fans and friends.
So, these are some easy-to-use top Comic software for PC that we have picked out of all the available software. All of them are highly efficient and can be used for creating comics with ease.
*Source: History of Comics
Top Comic Software for PC in 2021 | Best Comic Software For Comic Creators